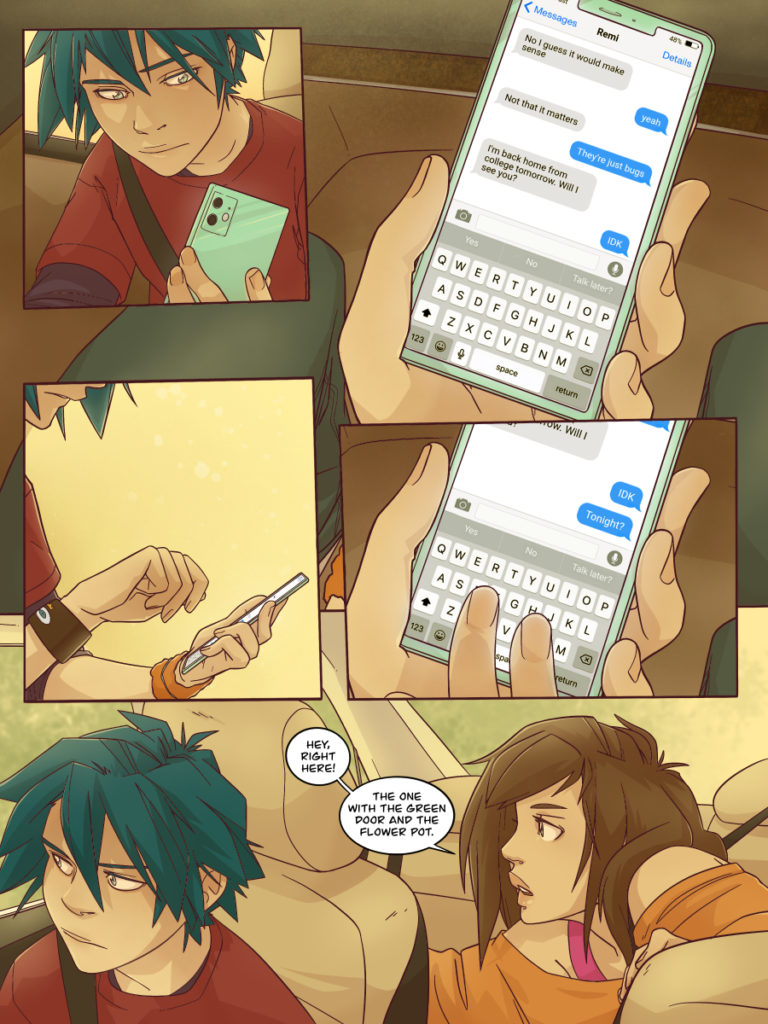 Tonight?
★★★★★★★
Hey there, I hope you're enjoying the content! Did you know we live and pay our bills completely through your support? Because there is a myriad of ways you can help our queer little family continue to make queer comics!
.
.
.
If you can support us monthly, please consider
joining
 our Patreon
, where you can find early-release comics, exclusive art, process videos, and more included with your subscription at any amount!
.
.
.
If you're interested in a one-time donation, which we always appreciate, you can send support through
PayPal
or Venmo @findchaos — We also have wishlists for
us humans
or
the pets
, including K's service dog, Legba, if you prefer specificity.
.
.
.
And as always, the most important way to support us is to follow us online and share! Our main social media is @FindChaos everywhere, such as
Twitter
,
Facebook
, and
Instagram
. Check it out!
.
.
.
Thank you so much for your readership and for being such an amazing community!
.
.
.
★★★★★★★